Why Choose RFI?
Over 27 years installation experience
Nationwide Network Of Over 1500 Sub-Contractors
4.75 Out Of 5 Customer Satisfaction Rating
Widest Variety Of Services
Largest provider of millwork labor in the USA
1 Year Craftsmanship Warranty
Among Top 20 In USA
---
Our Mission
Passion For Customer Service
Highest Level Of Integrity
Culture Of Teamwork
Innovation At Every Level
Maximize Growth Potential
Protect Environment
---
Testimonials
Brian Bolger installed a patio door in our family room. He did a wonderful job, a 10 for sure!!! Our house could be blown down due to a storm and I know the doors would still be standing. They cleaned up after they finished and I would not have known they were here. He was very friendy and professional. My husband and I could not be happier.

Carol D, Chicago, IL
This past Friday I had a storm door installed by your company. I wanted to let you know that the man who installed the door was great! He kept in touch with me beforehand so I knew when he was coming, which made my day much easier. He did a good job in taking down hte old door, disposing of it, and putting up the new door. I wish all installers were as good as him. I could not have asked for anything more. Please pass along to him my "thank you" for a job well done. I intend to also pass it along to Home Depot.

JoyceK, Roswell, GA
Our Mission
Our mission is to provide a truly exceptional customer experience at every level, setting the standard for service providers, while maximizing the value for our customers, employees and shareholders.
Who We Are
RF Installations LLC (RFI) is a national Installation Broker Service Company headquartered in Grand Prairie, Texas. With over 27 years of mill-work installation experience, RFI has developed installation solutions to meet the needs of end-users, retailers, distributors, builders, and manufacturers.
Please contact us at info@rfinstallations.com for any questions. If you are interested as a contractor, please visit www.joinrfi.com.
RFI is owned by Rosewood Private Investments, a private equity firm. With revenues of more than $70 million, RFI provides the expertise of a seasoned installation service company with the dependability of a well-run, stable national firm.
RFI has a network of over 1,500 independent contractors nationwide and provides installation services for more than 20 different home improvement products, including doors, windows, siding, and kitchen cabinets, in 40 states and 96 markets.
RFI adheres to outstanding compliance standards; along with being registered to transact business in 42 states, RFI is professionally licensed with 25 state contractor boards and over 350 local agencies. RFI maintains a rigorous internal and contractor audit structure, and all independent contractors successfully complete background investigations. RFI holds over $600K in contractor bonds and is an EPA Certified Lead-Safe firm for renovation, repair and painting. RFI has a licensed insurance adjuster on staff and is licensed and insured for most types of construction.
Customer Relationship Management (CRM) – Our Custom CRM system developed to conveniently store all customer purchase order information with an intuitive, easy-to-use interface, which also provides an added layer of accountability to the customer relationship management process. This system improves customer experience by providing everyone access to customer relationship details, including notes concerning an install, and enables uploading of documents and photos. The CRM provides scheduling capabilities for independent contractors and their crew members, with built-in processes to ensure legal EPA RRP requirements are met for all pre-1978 installs. It also pre-populates customer information on required documents for installers to submit, and conveniently stores these documents for future retrieval if needed. Finally, it stores independent contractor pay cycle checks received from RFI, and has contractor pay cycle capabilities to assist independent contractors with paying their crew members.
RFI Field Managers – Field managers are the face of RFI in the local market, and are the primary partners and advocates for independent contractors. They are also local subject matter expert on programs and processes. Recently, RFI earned #20 on Qualified Remodelers Top 500 Remodelers. Recognition like this is what we hope to celebrate with you in the future as our partnership advances with the goal of serving the clients and customers. As always, do not ever hesitate to reach out to anyone on our team for assistance, questions, comments, etc. We are in this together!
RRP – RFI uses contractors that are certified renovators are certified and trained by EPA-approved training providers and follow lead-safe work practices in Renovate Right Program (RRP). This means they provide containment for airborne dust created during paint disturbances when the lead paint test result is positive during the lead testing process.
---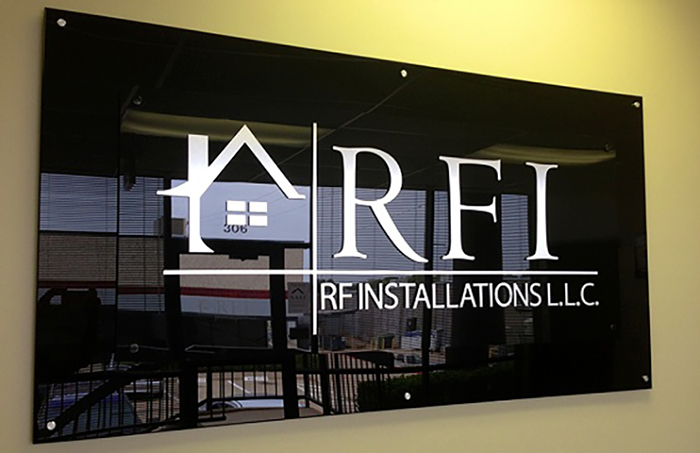 ---