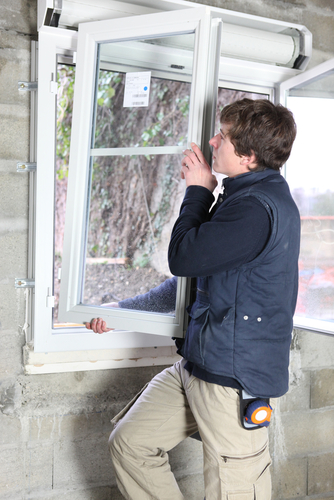 When it comes to installing windows, you actually have two choices:
(A) Hire a run-of-the-mill installation agency who might know next to nothing about framing, drywall, siding, etc. and turn your house upside-down for several days. You can then spend a few more days cleaning up the mess. It's not as bad as it sounds, you know; it could be fun if you have a lot of free time in hand.
(B) Or hire somebody (hint - RFI) who has really streamlined the process of installing windows so much so that you can sit in the other room and practice yoga while they/we install your windows.
---
You can expect our Installation Teams to:
Have a clean, neat, and professional appearance with proper installer identification.
Walk the project with you and explain the installation process and necessary steps (e.g. evaluating access to power, determining approved parking areas, and suitable area for a workstation).
Show respect for you, your home, and your property.
Use drop cloths and proper protective materials (if needed) to protect your property from damage and debris during the installation.
Keep you informed of the status of the installation project and answer any questions that might arise during the installation.
Perform a quality installation to your expectations and the industry standards.
Complete the installation in a timely manner.
Review the completed project with you and answer any questions you may have.
Ensure all pertinent product paperwork is given to you at the completion of the project.
Leave all work areas clean and free of debris. Remove all installation trash and debris from the jobsite.
---
Copyright 2019 RF Installations L.L.C. All Rights Reserved.